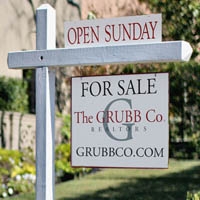 With more than 18 successful years of residential real estate experience in Montclair, Piedmont, Oakland and Berkeley, Bettina Balestrieri continues to be one of the most energetic and professional agents with The Grubb Company. In 1988, she embarked upon her real estate career as an assistant to Donald Woolhouse, a former principal of The Grubb Company. His mentoring inspired her mastery of negotiating and analyzing properties for clientele that she continues to build on today.
Bettina's vibrant, positive approach to real estate assures her success in finding or selling properties. Her honesty and tenaciousness also ensures completion of every transaction to the satisfaction of all parties involved. Whenever clients become too emotional during negotiations, Bettina's warm enthusiasm and wonderful sense of humor often diffuses their most stressful moments.
Bettina always provides the very highest level of care and integrity in her relationships. She will do whatever it takes, even orchestrating all the professional services necessary (including contractors, decorators, painters and onsite inspections) to sell a house. Her genuine care and concern for each person has resulted in strong working relationships that last well beyond the last transaction. In fact, most of her clientele have become personal friends and a great percentage of her business is from former client referrals.
"We are thrilled with the vibrant enthusiasm Bettina brings to The Grubb Company," says Donald Grubb Jr. "Her good taste in style and design is well defined."
Highlights
Graduate of U.C. Berkeley with a Bachelor's degree from the Department of Art History; earned Master's degree from the Department of Near Eastern Studies

Lifelong resident of Oakland; strong familiarity with Oakland and Berkeley's residential neighborhoods and school systems

Expert in staging properties and critiquing properties for sale

Extremely patient with first-time home buyers